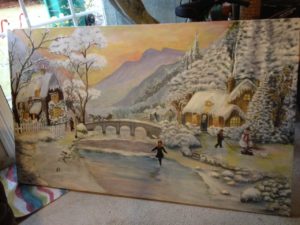 Anna Lou- Art
Anna Lou graduated from Shandong University of Arts, Jinan, China in 1988. She began her career as a staff member of a professional creative team at Shandong Chinese Brush Painting Research Institute.
In 2007, Anna immigrated to the United States. Since then, she has been engaging in Mandarin, calligraphy and fine arts teaching and research work.
Influenced and inspired by her father, the famous calligraphy master Yizhong Lou, Anna has accumulated over the past 10 years a great deal of teaching experience in Mandarin, calligraphy, sketching, color painting and Chinese painting. Many of her local and remote students won awards and prizes in international, domestic, city, district and school competitions.
Neha Bhatt- Art
Neha Bhatt is a teaching artist. She is a storyteller and uses puppetry arts to creative fun educational programs for Fulton
County Schools. She has a master's degree in Special Education and has worked in schools for several years before branching out as a Teaching Artist.
Her passion for textile art started in middle school while growing up in India. She learnt Indian Batik textile art, block printing and
hand stitching as a part of her extra-curricular subjects. Her hometown state Gujarat has many textile artists and she visited
them regularly during summertime. She later dived deeper to learn about textile art by learning about different fibers and how to dye them during her high school years. She gathered knowledge about Batik art from other countries from a teacher from
Indonesia. She brings her years of teaching experience and her passion for textile arts into her work. There are many creative ways to do batik art and she enjoys sharing about them with young kids and grownups. sharing about them with young kids and grownups.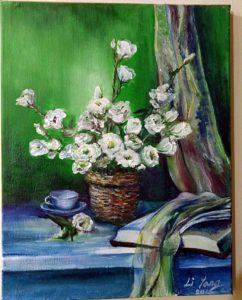 Li Yang Brown- Art
Ms Brown has accumulated over 25 years of teaching Chinese language and Art in China and USA, Upon graduated from the Jilin Academy of Fine Arts, she taught at multiple schools where she organized students to compete in national art competitions and reading competitions. Many of her students won numerous awards. She was also rated as excellent instructor and awarded the title of outstanding teacher.
Ms Brown is skillful in painting (pencil drawing,water color, oil painting, Chinese painting) and Calligraphy (hard brush,soft brush calligraphy).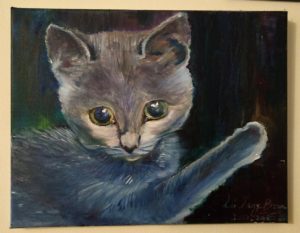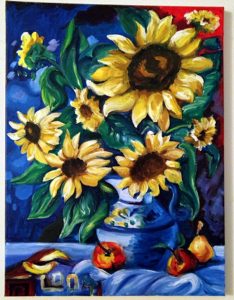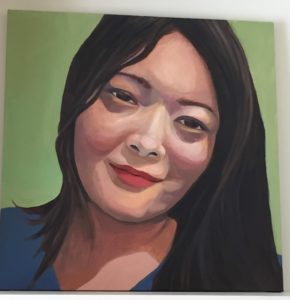 Liching Tai- Art
Liching graduated from National Taiwan University of Arts and Chinese Culture University of Fine Arts with a bachelor degree in fine arts. She worked as website art designer for more than 6 years and had been teaching children arts and Calligraphy sine 2016. Her goal is to use her artistic talents and teaching experience to enrich the lives of children. She is skilled in various mediums of art such as, Sketch Art, Chinese Ink Painting, Calligraphy, and Water Color.
Christine Soriano-Schweitze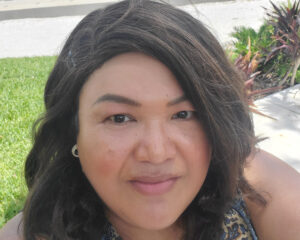 Christine Soriano-Schweitzer- Art
My name is Christine Soriano-Schweitzer, and I am Filipino-American. I've lived in 5 states, and proudly call Georgia my home for 20 years.  My life includes my husband of 25 years, 2 daughters, and Willow our bunny. 
Educational experience includes an A.A. in Liberal Arts and a BED in Architecture.  Former professional experience includes being a graphic artist, and a technical illustrator.  My personal art reflects my true passion in building structures, in art history and in oceanscapes. Extracurriculars include international cooking, reading books, and exploring the great outdoors.
I feel that there is no greater privilege to teach and shape young minds in finding joy in the creative process.  Teaching art is satisfying, and I've been teaching art for 15 years. Each day is a work of art!
Swarupa Mamidala- Art
Ms. Swarupa is a passionate and highly experienced artist and art teacher with high standards of excellence in art appreciation, promoting artworks and creativity. She has extensive experience teaching many aspects of art and art history to all age groups.
Upon receiving her diploma in advance fashion designing IIFT and graduating with bachelor of commerce from Mumbai University, Ms. Swarupa worked as a school teacher and as a designer and merchandiser in corporate world. She also started to teach art on a regular basis during this time. She moved to Atlanta in 2013 and continued with her passion in teaching art. She is experienced in teaching diverse forms such as painting, sculpture, drawing, art history and contemporary art. Furthermore, she is skilled in making nature art: landscapes, seascapes, florals, and portraits.
Her expertise in artistic mediums includes oil, acrylic, watercolor, charcoal, graphite pencils, oil/soft pastels, color pencils, markers, gel pens, ballpoint pen art, crayons and stain glass. For sculptures, she is experienced in terracotta, polymer clay, 4D clay and murals.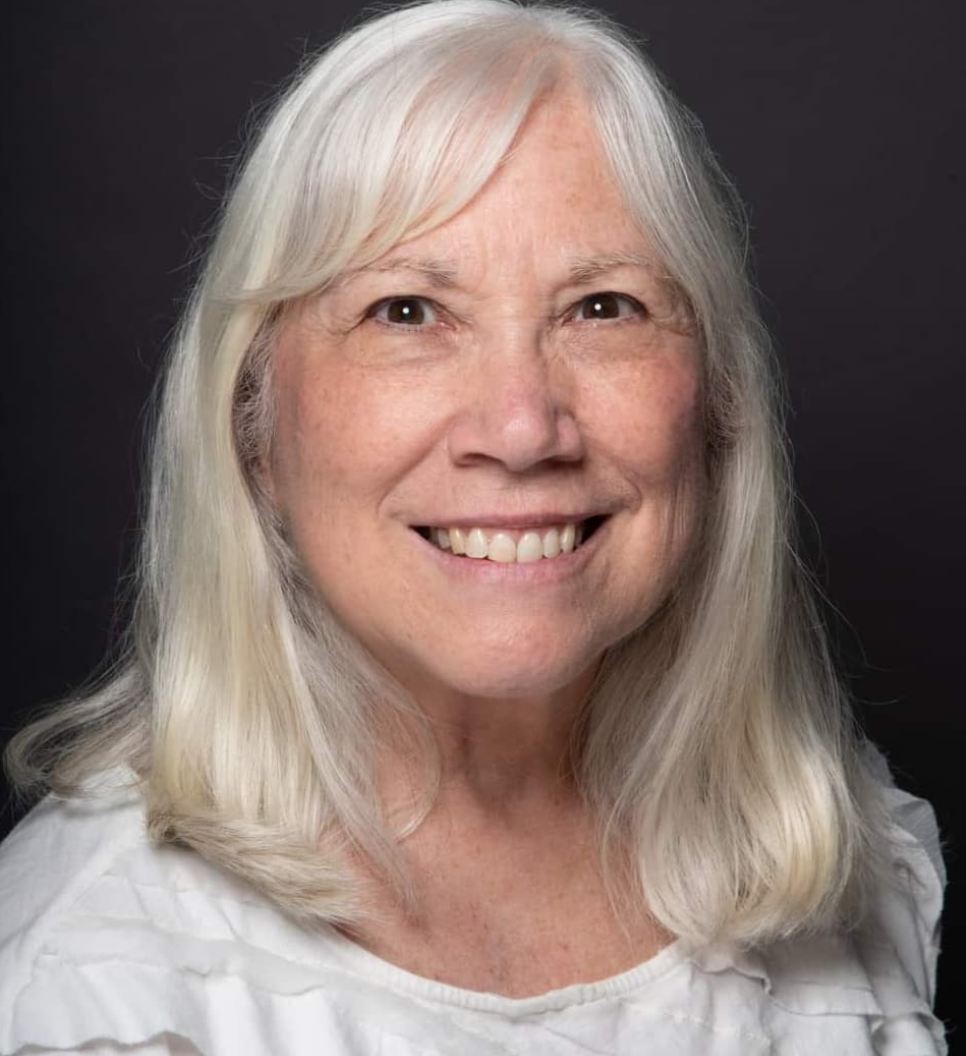 Ruth Jones- Art
Graduate of Maryland Institute College of Art with a BFA in drawing and painting, Ruth has sold hundreds of paintings that have been sent to many states and countries. She has an Instagram account (ruthhjones.art) and etsy shop (www.etsy.com also ruthhjones.art). She paints custom portraits of people and animals, have been in many juried shows.
Ruth has taught drawing and painting to children and adults, including special needs people for many years. She especially love to teach at parties celebrating special events!