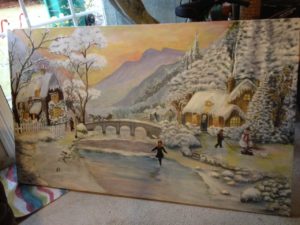 Anna Lou- Art
Anna Lou graduated from Shandong University of Arts, Jinan, China in 1988. She began her career as a staff member of a professional creative team at Shandong Chinese Brush Painting Research Institute.
In 2007, Anna immigrated to the United States. Since then, she has been engaging in Mandarin, calligraphy and fine arts teaching and research work.
Influenced and inspired by her father, the famous calligraphy master Yizhong Lou, Anna has accumulated over the past 10 years a great deal of teaching experience in Mandarin, calligraphy, sketching, color painting and Chinese painting. Many of her local and remote students won awards and prizes in international, domestic, city, district and school competitions.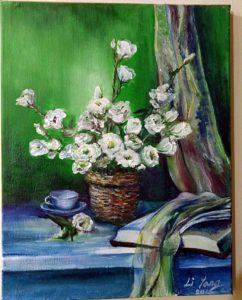 Li Yang Brown- Art
Ms Brown has accumulated over 25 years of teaching Chinese language and Art in China and USA, Upon graduated from the Jilin Academy of Fine Arts, she taught at multiple schools where she organized students to compete in national art competitions and reading competitions. Many of her students won numerous awards. She was also rated as excellent instructor and awarded the title of outstanding teacher.
Ms Brown is skillful in painting (pencil drawing,water color, oil painting, Chinese painting) and Calligraphy (hard brush,soft brush calligraphy).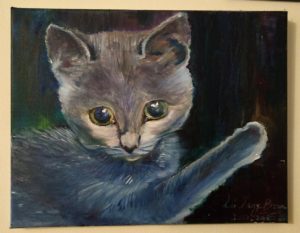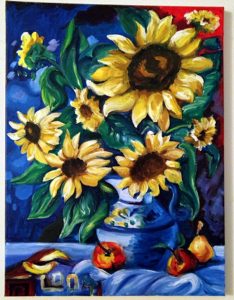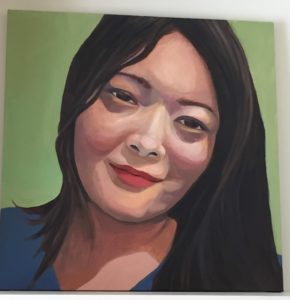 Liching Tai- Art
Liching graduated from National Taiwan University of Arts and Chinese Culture University of Fine Arts with a bachelor degree in fine arts. She worked as website art designer for more than 6 years and had been teaching children arts and Calligraphy sine 2016. Her goal is to use her artistic talents and teaching experience to enrich the lives of children. She is skilled in various mediums of art such as, Sketch Art, Chinese Ink Painting, Calligraphy, and Water Color.
Kimmy Wood- Art
Ms. Kimmy Wood attended the University of West Georgia graduating with BFA in Art Education and certified in Special Education. Visual Arts teacher at South Forsyth Middle School for 7 years. Ms. Wood is very passionate about teaching art and creativity.  She is patient and enjoys helping students discover their talent in art by personalizing, integrating technology and teaching the foundations that develop an independent and confident artist.